The Flex-Safe®
Barricade
The ideal commercial light-weight barricade for quick and easy setup and transport!
About the Flex-Safe® Barricade
Quick and Easy to Set Up
Discover the speed and convenience of effortlessly lifting your barricade with one arm, and having it ready to go in just seconds! Even better? Putting it away and taking it from site to site is just as easy with the optional carry bag!
All-Weather Ready and Visible!
These safety barricades won't blow over from a gust of wind, rust from rain and snow, or get lost in the dark. With the expanding barricades wide stance, powder-coated steel, and ultra-reflective surfaces, these barricades were designed to be the answer for dependable safety.
Certified and Crash Tested
ANSI & OSHA color compliant, NCHRP-350 Certified and Crash Tested! The Flex-Safe® Barricade is trusted by professionals in many fields, including; construction, maintenance, utility, police, sheriffs, fire departments, volunteer fire police, highway departments, public works departments, county highway departments, airport authorities, airport maintenance, schools, and hospitals!
Adaptable and Versatile
Easily attach safety and security signs to effectively delivery critical messaging. Additional signage can be used for; Safety Signs, Hazard Signs, Caution Signs, Road Work Signs, Maintenance Signs, and additional warnings. The Flex-Safe® Barricade is designed to work seamlessly with Flex-Safe® Hook and Loop Signs.
Made in the USA!
Flex-Safe® Barricades are always made in the USA and come with a worry-free guarantee! Get the peace of mind of durability that will thrive for years of service. We know you'll love your Flex-Safe® Barricade, but in the unlikely event of any manufacturer defects, we offer a 100% money-back 30-day guarantee.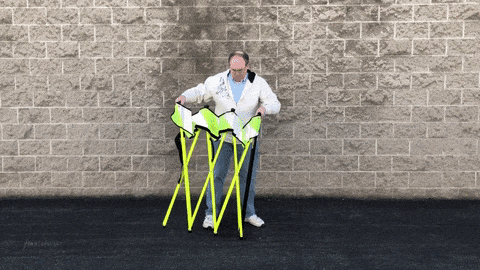 An Expanding Length Barricade
 Expand or retract to fit the size of an opening or exit, or create a contiguous barrier that surrounds uniquely sized hazards. These are ideal for situations when you do not know the exact length you need, or when you need to create a perimeter with strange angles and varying lengths. They are easy to setup in just seconds!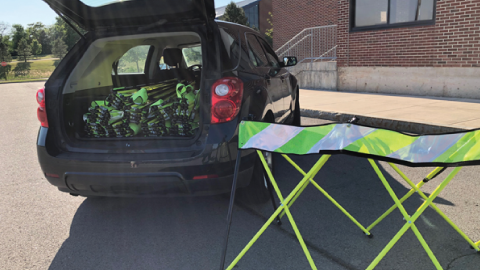 Collapsible Mobile Safety Barrier
Used to block off work areas and aisles to warn workers of a potential hazard or restrict access to an area. When the area is safe to enter, the Flex-Safe® Barricade easily folds and can be relocated to another area or to storage with the handle.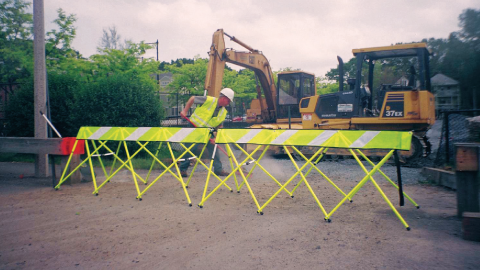 Portable Event and Crowd Control Barrier
Crowd control barriers, are commonly used at many public events. They are frequently visible at sporting events, parades, political rallies, demonstrations, and outdoor festivals. Event organizers, venue managers, and security personnel use barricades as part of their crowd management planning.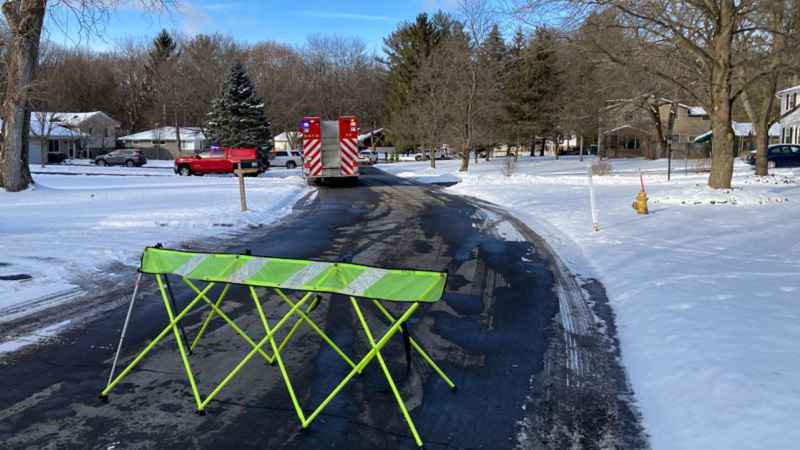 Temporary Traffic Control Barrier
Direct, stop or reroute the flow of traffic, or cordon off dangerous areas from pedestrians, workers and drivers. Also sometimes called road or safety barricades. They can be used to create a safety zone around an accident site, notify workers of hazards on construction sites, create roadblocks, and make safe drop-off zones at schools. Other uses could be to block road construction sites, close off excavations sites, and control traffic flow.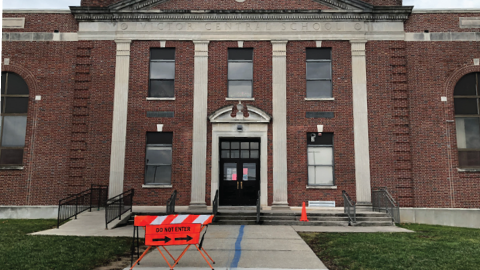 Portable Pedestrian Barricade
Pedestrian barricades control crowds in areas where traffic is present or where large crowds are expected. They can be used to create a street side barrier at a school drop off zone, to control crowds and other safety related purposes.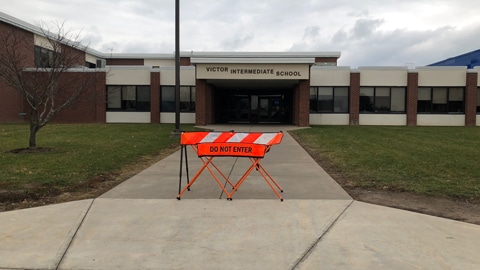 Messaging or Directional Barricade
Provide information to vehicles and pedestrians about conditions and should be used to provide specific guidance to drivers and pedestrians when necessary Typically some sort of a sign is attached to the barricade. Signs easily attach to the Flex-Safe® Barricade to provide information and directions to vehicles and pedestrians.
These types of barricades all serve the same purpose — to protect people and drivers from potential dangers. The Flex-Safe® Barricades are used for the safety and well-being of workers, pedestrians, and prevention of vehicle collisions and vehicle intrusions into safety areas.
Where can the FLEX-SAFE® Barricade be used?
Construction Sites • Parades • Concerts • Businesses • Schools (School Zones) • Sewer Holes/ Man Holes • Public Works Projects • Roadways • Factories • Warehouses • Cleaning Sites • Music Festivals • Outdoor Movies • County Fairs • Parks • Motor Vehicle Accidents • Fire Scenes
Who and Where Flex-Safe Products have been are being used across North America?
Emergency Management Agency in Maine • Aviation Authorities in Maryland, Florida • Police Departments in New York, Virginia, Massachusetts, Vermont, Rhode Island • Municipalities in Florida, California, Massachusetts, New York • Port Authority in Texas • Private Companies in Hawaii, New York, Massachusetts • Public Companies in Washington • Aircraft Manufacturer in North Dakota • Private Companies in Canada • National Museum in Washington D.C. • School Districts in Kentucky, Minnesota, Missouri, New York, New Jersey, Ohio, Virginia, Vermont • Fire Departments and Districts in Pennsylvania, New York, Maryland • Utility Companies in New Jersey • Federal Departments and Agencies in Virginia, Michigan, Connecticut, Florida